Former PASS Staff
Our PASS Leaders and Evaluators are an integral part of our program. The following students have provided support to the PASS program previously and will often return for future semesters pending availability. 
Irina Bond: PASS Support Staff/Classroom Evaluator
FSU has provided me with such an amazing experience for the past 3 years. Working as a PASS classroom observer is such a rewarding experience because I get to witness students improving throughout the semester. Besides that, as a classroom evaluator, I can witness a relationship form between the student and the leader allowing students to become better learners for their future endeavors. A fun fact about me is that i like to spend as much time as possible outdoors!
     Laura Diaz: PASS Support Staff/Classroom Evaluator
Hi! I'm Laura, I'm a senior studying Psychology and Literature with minors in Biology and Italian Studies. My role in ACE is classroom observer; I keep track of attendance and help the PASS Leaders by providing constructive feedback on sessions. I'm a big animal lover and my favourite hobby is reading/writing in cute outdoor cafes :) 
Madison Cope: PASS Classroom Evaluator
 Hi, I'm Maddie! I'm a senior in Psychology/Family and Child Sciences here at FSU. In the past, programs like PASS have made an extraordinary impact on my ability to succeed academically, so I am thrilled to have the opportunity to be a PASS classroom evaluator. I am a firm believer in the power of supplemental instruction, and PASS is a fantastic approach to improving academic performance while also having fun and socializing with peers. In addition to my studies, I also worked as an assistant in one of our clinical neuroscience labs on campus. When I'm not wrapped up in school, you can catch me whipping recipes in the kitchen, spending time with my family, or lazying around with a good book. (I also totally geek out on documentaries, so hunt me down if you have any recommendations!)
Jacobs Evans: PASS Classroom Evaluator
Hello! My name is Jacob and I was a classroom observer for Fall 2018-Spring 2019. I'm a finance major who strives in problem-solving situations. Business and numbers have had my interest from a young age, and I cannot wait to grow multiple businesses! I absolutely love helping others succeed and reach their academic goals, which is why I was so stocked to have been a part of the PASS team this academic year. My goal during this time was to provide a fun and engaging experience for students to learn and grow stronger in difficult subjects.
Alexis Federico: PASS Leader/Classroom Evaluator 
One of my favorite opportunities I have had during my undergraduate career at FSU was working and helping other students around me. As a PASS Leader in previous semesters, I enjoyed growing as a student and as a leader in the classroom. During my last semester, I worked as a PASS Classroom Evaluator, and I was so excited to use the knowledge I had acquired to help mentor other leaders into developing their own style and building relationships with their students. Although I was psychology major, it was fun for me observe classes on other subjects because it allowed be to experience classes that were completely new to me!
Madison Flowers: PASS Leader
Hi! I am a Biology and Psychology major and this is my first semester as a PASS Leader. One of my values is education and I love working with PASS to further my knowledge in classes I find interesting and help other students succeed as well. Through PASS, I hope to support other students in their classes and instill in them a passion and appreciation for learning. 
Joshua Guedj: PASS Leader
During my time at FSU I studied Finance and Management Information Systems at FSU. I was excited to be part of the PASS team as a PASS Leader for Cost Accounting because it was one of the most challenging courses I took at FSU. I found that mastering the material was very rewarding because it took that much more effort to understand the concepts. The most rewarding experience as a PASS Leader was that I could help others understand Cost Accounting. A fun fact about me is that I am red/green color blind. 
Cameron Healy: PASS Leader/Classroom Evaluator
Hey, Cameron here! I graduated FSU as a Biochemistry major where I had the opportunity to conduct research, explore leadership positions, and expand my horizons. Until my last semester at FSU, I was a PASS Leader for CHM 1045. Although being a PASS Leader was a rewarding experience, I loved being an observer. As a PASS observer, I had the opportunity to sit in on sessions and give insight from my experience as a PASS Leader to our current PASS Leaders, aiding their development. I hope that by coming to PASS, students gained a larger sense of confidence in their academic endeavors, as well as community among their classmates.
Amanda Hirschman: PASS Leader 
I'm an FSU alumna who double majored in Biology and Classical Archaeology. When I took Physics A I realized that a lot of students were having difficulties because the material wasn't being applied to everyday life. As a PASS Leader, I always strived to help my students look at the material in the context of everyday life because I believe it makes the concepts easier to understand and less conceptual. A fun fact about me is that I enjoy rock climbing and juggling in my free time.
Carly Hitchcock: PASS Classroom Evaluator 
I graduated FSU as a major in Psychology with minors in Education and Child Development. Even though my career as an undergraduate is over, I am excited to continue my studies in school psychology! One of my core values is learning, and I believe it can and should be made accessible to everyone, and being part of ACE's PASS program allowed me the opportunity to be part of that process. In my free time, I carry this value over into my passion for yoga, in which I am hoping to become a certified instructor!
Trissanne Keen: PASS Leader/PASS Classroom Evaluator
Hi! I'm a senior with a major in Finance and a minor in Mathematics. I have had the wonderful opportunity of being a PASS Leader for Managerial Accounting and now I serve as a PASS Classroom Evaluator. My experience working with the PASS program has allowed me to inspire and engage with students as I assist them in navigating difficult course materials. After I graduate, I will pursue a Ph.D in Finance. A fun fact about me is that I was born and raised in Jamaica and I have never seen snow. 
Alexa Leets: PASS Classroom Evaluator
I'm going into my senior year and I am majoring in Finance with a premed track. I will be a PASS classroom observer this summer, and I am excited to help students succeed in their classes. I feel that teaching a subject helps you learn more about it as well. Something fun about me is that my dream job is being a professional racecar driver. 
Grace Lynch: PASS Leader
I'm a senior majoring in Exercise Physiology. I am excited to be a PASS leader for Biological Science I. I love the PASS program because it allows me to share some of my study techniques with others and help raise test scores. I hope to see you at my study sessions!
Eli Myron: PASS Leader
Hey guys! My name is Eli Myron and I am a third-year Biology student with a dual major in Environment & Society. Growing up snorkeling and SCUBA diving in the Florida Keys, I developed an interest for Biology and the world around us at a very young age. In my time at Florida State this interest grew into a passion. Strengthened through my experiences in shark research, coral restoration, foreign countries, conservation projects, and classes I was able to take here. I have learned that passionate voices are desperately needed in the world to make a difference. I hope that through PASS, I was able to inspire interest in the world around us, and a confidence in the subject that can be carried on to things in life that may be applicable. 
Feyikemi Ogunfuwa: PASS Leader 
Hi! I just graduated FSU with a major in biology and a minor in Chemistry. Attending FSU gave me so many opportunities, including being a PASS Leader. As a PASS Leader, my goal was to help students to better understand the materials that they're learning with different study techniques. A fun fact about me is that during my time at FSU I loved to sing with the FSU gospel choir. 
Alyssa Pape: PASS Leader 
Hey y'all! I'm Alyssa. I became a biology PASS leader because of my passion for the subject and my enthusiasm to help others. However, I'm still a stem cell that needs to differentiate into who I truly want to be.
Victoria Posey: PASS Leader 
I graduated FSU in Fall 2018 as a Chemistry major. I spent most of my time outside of classes in a research lab on campus. Chemistry is my passion and I hope that I was able to share that excitement with others as a PASS Leader. I hope that I was able to help my students learn and succeed in analytical chemistry during my time as a PASS Leader. 
Lea Rocco: PASS Leader
I am an accounting undergraduate student entering my junior year. I have been a numbers person my entire life and I enjoy challenging myself academically. I was so excited when I got the opportunity to provide assistance and guidance to students taking Introduction to Managerial Accounting. I hope that as a PASS Leader, I was able to alleviate any difficulties and concerns regarding the subject matter. A fun fact about me is that I love anything and everything chocolate.
Nicole Rothman: PASS Leader 
I loved being a PASS Leader for ACG 2021 this past academic year! This class inspired me to want to pursue a career in Public Accounting, and I loved that I had the opportunity to share my interest in the subject matter with other students. Considering this class is quite challenging, I enjoyed seeing the improvement of students, just as I did when I was enrolled in the course. An interesting fact about myself is that I have been on 15 cruises and I love traveling!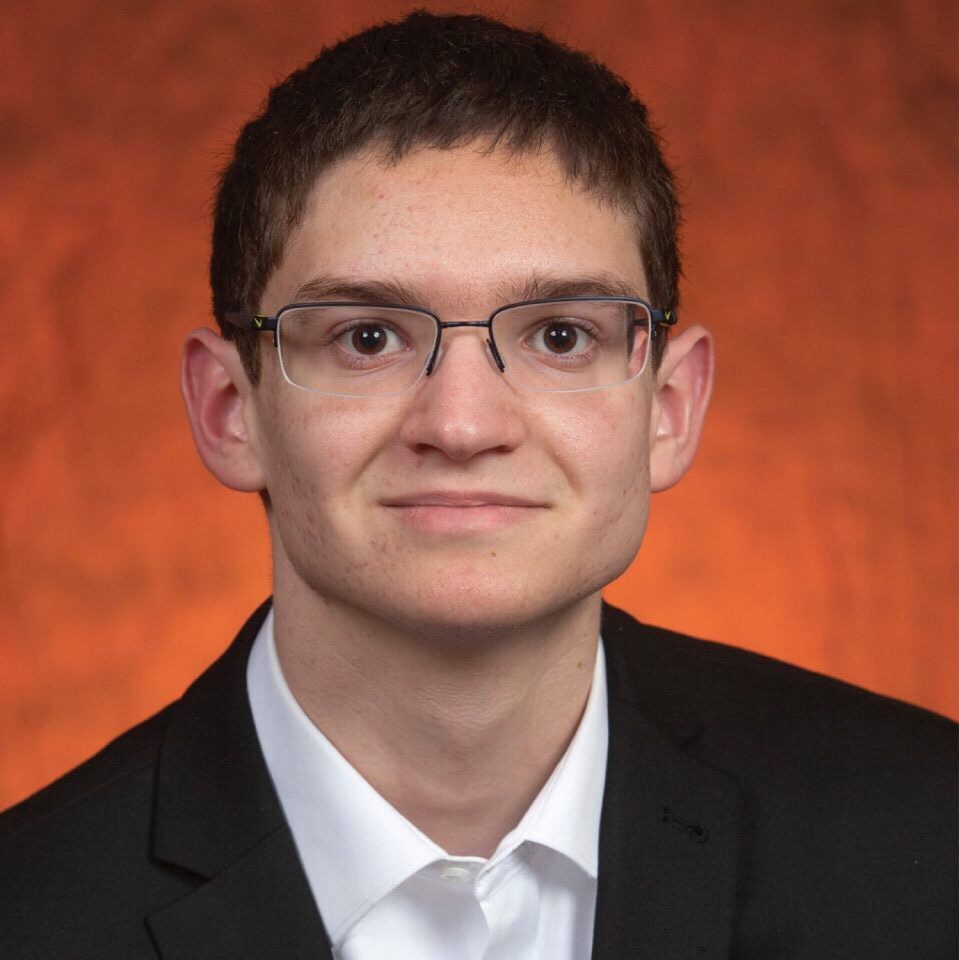 Caleb Rowan: PASS Leader
I am a junior biochemistry major and a PASS leader for Organic Chemistry I. I like Organic Chemistry because it provides you with molecular-level context that can be useful for many other scientific fields. It is the gateway into Biochemistry and Pharmacology, two subjects that I am very interested in, as I want to be a doctor. I am looking forward to being a PASS leader and helping other students with a sometimes difficult, but ultimately very rewarding class. Outside of academics, I am involved on campus with SGA and Habitat for Humanity. In my free time, I enjoy running and watching Game of Thrones (except for season 8, which was terrible). 
  Alexa Serino: PASS Leader 
I graduated FSU as an exercise physiology major with minors in math and biomedical physics. Organic Chemistry was one of the most difficult classed I've taken, so I was happy when I had the opportunity to be a PASS Leader to help other students to be successful in this challenge as well. In my free time, I enjoyed going to the football games or spending time outside.
Dacia Williams: PASS Leader 
At the humble age of seventeen, I realized the difference between instant gratification and a delayed one. The former yield results faster compared to the latter. I was just a part-time worker at Old Navy and had my share of customers who continuously thanked me for finding a pair of denim pants in their size or granting them the last floral blouse found on the mannequin. That same year, I was accepted and started attending Florida State University. Within the first week, I changed my Business Management major to Social Entrepreneurship. My focus immediately drifted from that slightly over minimum wage pay I was receiving for greeting customers, and it started focusing more on the distant future. I begin to understand the con of instant gratification is its minute life span. As a sophomore with lots of time on her hands, I was grateful for the opportunity to help students gain a more lasting effect. Although it took some time for myself and the students to see the results, the wait was well worth it. One thing I tried to keep in mind during my time as a PASS Leader was that if all else failed, at least the students had the memories of our shared PASS sessions, guaranteed to last a lifetime. 
title-inside title-centered
2