Applications are now available for the $250 Robert D. Brooks Academic Achievement Award, named in honor of a former FSU employee.
What is it? A one-time $250 scholarship awarded to an FSU student who took SLS1122 and demonstrates that the course has significantly impacted his or her academic life here at FSU. (Note: this award will be considered part of the recipient's financial aid award package.)
Who can apply? FSU students who have completed SLS1122 at FSU prior to Spring 2019 with a grade of B or better, and who currently have a cumulative FSU GPA of 2.5 or higher. The recipient must be enrolled at FSU in the Fall 2019 semester to receive this award.
How do I apply? You will need to submit an application form, and have one FSU faculty, instructor or staff member submit a recommendation form on your behalf. Both forms are available below.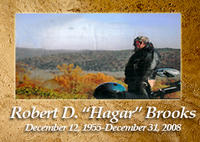 Congratulations to Emma Silbert, 2017 Robert D. Brooks Academic Achievement Award Receipt!
2017 Robert D. Brooks Academic Achievement Award was presented to Emma Silbert. Emma states, "SLS1122 turned out to be one of my very favorite, and most impactful classes I have ever taken here at FSU. It was a turning point in my college experience and imparted so much wisdom on me that I will not only use for the rest of my life, but hope to in turn give to my future students." Emma is an Elementary Education major who hopes to impact many lives as an elementary school teacher and eventually work her way to being a principal.  
Congratulations to Ian Applebaum, 2016 Robert D. Brooks Academic Achievement Award Receipt!
Ian is a senior Hospitality Management major who is excited to pursue a career in helping people and companies.  Ian spent last summer interning at the Ritz Carlton on Amelia Island and he looks forward to applying his experiences and education at FSU in the coming semesters. 
Ian had this to say about his SLS 1122 experience:
"I am convinced that it [the SLS1122 class] not only taught me how to organize my school work, but also helped me to organize my life."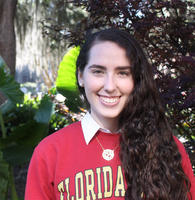 Congratulations to Alegra Padron, 2015 Robert D. Brooks Academic Achievement Award Recipient!
Alegra is a senior Creative Writing major focusing on poetry and medieval literature. In her final year of study, she plans on furthering her research of gender identity and masculinity in Anglo-Norman texts as well as completing a poetry collection on the relationship between mothers and daughters for her honors thesis. She would like to obtain her PhD and pursue a career as a college professor.
Alegra had this to say about her SLS 1122 experience:
"Thanks to SLS 1122, I was comfortable approaching my professors after class or setting up office hour appointments to discuss any material. SLS 1122 gave me the courage and the skills to succeed that semester and every one after."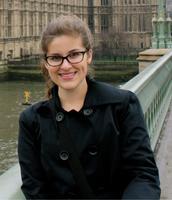 Congratulations to Faith Crowe, 2014 Robert D. Brooks Academic Achievement Award Recipient!
Faith is a senior interested in the field of education for the visually impaired. She is very excited to pursue a career that allows her to instruct, support, and provide services to students who are blind or who have low vision. Additionally, Faith will be joining the Caribbean American Medical Educational Organization this summer on a medical mission trip to Jamaica.
Faith offered these comments about her SLS 1122 experience:
"After taking the Strategies for Academic Success (SLS 1122) course, I discovered many campus resources and study techniques that changed my academic life significantly. It wasn't until my Strategies for Academic Success professor introduced the concept of a daily, hour-by-hour schedule that I was finally able to understand and manage my time well. I still use this schedule to this day, and I can't imagine planning my days without it! I would have never been able to become the student and person I am today without having taken SLS 1122."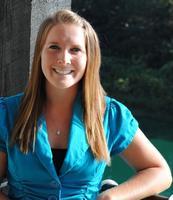 Congratulations to Courtney Penton, 2013 Robert D. Brooks Academic Achievement Award Recipient!
Courtney is a Junior English Education major at FSU. Her goal is to become a high school English teacher, and she hopes to give something back to others, not only as a teacher, but in other areas of her life as well.
Courtney had this to say regarding her experience with the SLS1122 course:
"Taking Strategies for Academic Success completely changed me and my demeanor towards school and it impacted my life in such a positive way. I became happier and more motivated because I was keeping up in my classes and started to do well in them. I can honestly say that I would not be where I am today if I did not take Strategies for Academic Success. It has impacted my life in such a positive way because I know that I wouldn't have been able to make such improvement on my grades and organizational habits without the methods that I learned in that class."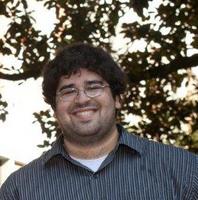 Congratulations to Sean Santalla, 2012 Robert D. Brooks Academic Achievement Award Recipient!
Sean received the award in fall 2012, the first year in which the award was offered. Sean then went on to earn a Master of Science degree in Urban and Regional Planning at FSU in August 2013. Sean states, "I honestly do not believe that I would have had the motivation or ability to enter this program without having taken SLS1122." Sean says that through the SLS1122 course he was able to "realize my own limitations and find a major that I could be passionate about and not overwhelm myself in."
Furthermore, he credits the course with teaching him "skills such as how to take notes and interact with professors, and tips such as where to sit in class and how to interact with peers." Sean says that while the course "definitely provided me with a solid technical base of skills that I used to steam ahead through my academic career, it also largely aided me by providing the motivation I needed to succeed. I am a better student and person because of this experience."
title-inside title-centered
2