ACE is committed to working with faculty to provide high-quality support services that help students develop effective learning skills and achieve the highest level of academic success. We collaborate and consult with faculty and staff in our shared effort to retain and graduate students. Faculty members are always welcome to visit the ACE Learning Studio in Johnston Ground to observe students learning in our modern, high-tech facility.
We encourage faculty and staff to send students to ACE to utilize the services we provide, which include:
Personal Academic Consultations
Workshops
Tutoring in challenging and gateway courses
Classes
Learning Studio with study space and technology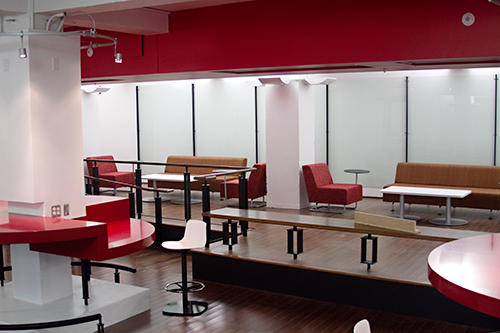 Presentation/Workshop Request
ACE faculty and staff are available to present to your class or student group about our services or on topics of academic skills and personal success.
Tutoring Language for Syllabi
This link takes you to the suggested language for syllabi regarding tutoring options for your course.
Recommend a Tutor
ACE hires high achieving students who excel in challenging courses. If you can identify some good candidates from among students you have taught, we would welcome recommendations!
ACE Faculty Liaisons
ACE Faculty Liaisons serve as departmental level connections between ACE and the FSU campus community. Members provide feedback and ideas regarding the direction of ACE programs and services that best meet the needs of faculty and students.
Contact Us
Please contact us at any time if we can provide further information about the work we do with students or if you would like to provide us with suggestions!